INTERNATIONAL MEDICAL
GRADUATES CLINICAL EXTERNSHIP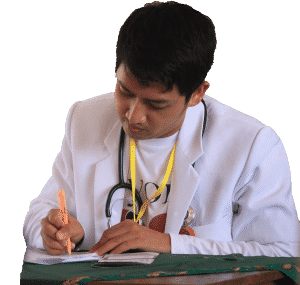 Becoming an authorized and certified medical practitioner often calls for vigorous training and education. From undergoing the lengthy United States Medical Licensing Examination (USMLE) calls for serious dedication. At International Family Medicine & Urgent Care we will train all foreign graduates to gain their American Residency.
The USMLE basically involves three steps that every medical trainee is required to complete. Each step is essential as it asses certain areas of medical practice. More specifically, this exam seeks to assess the physician's capability to use his/her acquired knowledge in the medical field.
The three steps include the following tests:
The basic Science exam
Clinical knowledge exam
Clinical Skill Exam (Please note that this is a simulation exam)
The exam is created to ensure that the doctor qualifies to treat and help patients. This examination is sponsored by two boards, namely the National Board Of Medical Examiners and the Federation Of State Medical Boards.
If the physician passes this examination, he or she can then proceed to the next level. The next level requires doctors to undertake the residency training program. This is an essential step to becoming an authorized and well-qualified doctor.
OUR CLINICAL EXTERNSHIP PROGRAM OFFER
At International Family of Medicine & Urgent Care, we offer a hands on externship program for Foreign Medical Graduates who have passed the USMLE and are ready to apply for an externship program. Under supervision of board certified MD's, you will experience all aspects of patient healthcare, labs, prescripts, small procedures, etc. You will be given a letter of recommendation after the completion of your rotation. For more information about our externship program, please contact us or call us at (317) 918-3902.